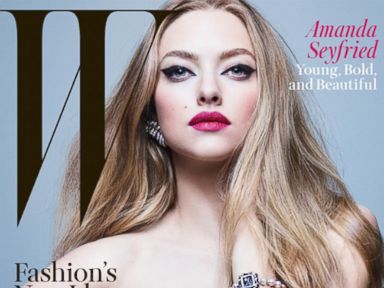 "Mean Girls" star Amanda Seyfried has no problem with sex scenes. In fact, the actress admits she's found love onset before. "I met my first boyfriend on a soap opera," she told
W magazine
. "We kissed for the first time on the show. It was like a fairy tale. When you're young, it's hard not to get together with your costar. It's not always the greatest idea, but the experience of making a television show or a movie is so intimate and romantic. And I love acting like I'm in love!" She continued" "Sex scenes are great. A lot of my costars have been sexy guys my age who are really respectful and cool. So, why not? I'm not going to pretend it's not fun."
Read: Amanda Seyfried's New Co-Star Has a Foul Mouth
Another fond memory for the actress, 28, is kissing Megan Fox in 2009's "Jennifer's Body." "We kissed really well together," Seyfried said. "We have similar kissing styles! If I watch the scene, it's actually really sexy…We got it done for the masses, and, sadly, the masses didn't show up."...
Read more: Amanda Seyfried on Sex Scenes: 'I'm Not Going to Pretend It's Not Fun'